---
International Ch. German Champion (Vdh), Austrian Champion, Clubchampion, Austrian Winner '00 & '01
Vagabond of Skyway
"Tasco"
---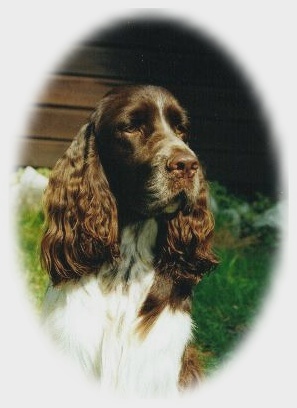 born: December 27, 1997

HD: C
Fucosidosis DNA tested: free
eyes tested (last test October 25, 2006):
free of all hereditary eye diseases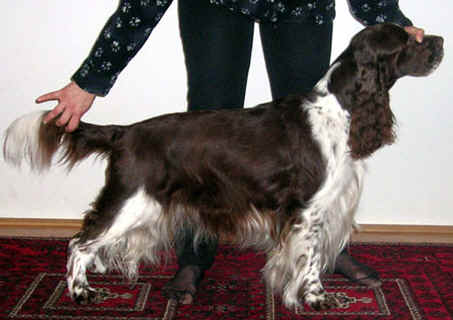 Tasco was bred by Misse & Kathariina Puolakkainen from the famous Finnish Kennel "of Skyway. After his arrival he enchanted us very soon with his charming nature. He is a very happy dog,a lovely companion and a great hunting dog. He is an excellent retriever from land and water and a very keen worker in the fields. Tasco passed his working tests with two second and a first price and it is a great pleasure to work with this wonderful, cooperative male.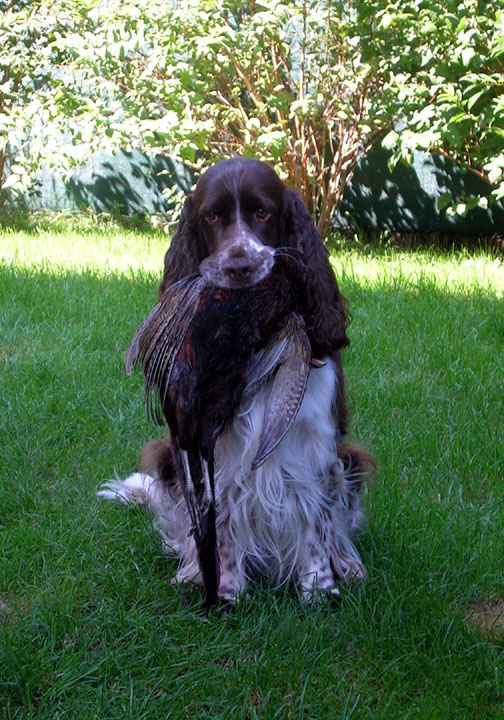 Int+Fin+Dk+S+DK.+Aus Ch.
W'Sgr 98, NV 99

Adamant's Superman

HD -




Int+N+DK+Fin. Ch.
W'Sgr'94, Klub-Ch.
Whisborne Devil in Disquise

HD -

N-Ch.
Inu-Goya Summer Blues

Int.+N. Ch.
Melverly Uptown Girl

Int+Fin+Est. Ch.
Adamant's Rose D'Amore

HD -/+

Fin.Ch. Tracking Ch.
Hippopotamus

Int.+Fin.+N. Ch.
Adamant's Eye Appeal

Int.+Fin+Est.Ch.
Est.W' 97

Juurilehdon Zarah

HD -





Int.+Fin.+Est. Ch.
Tracking-Ch.
Of Skyway Banner


HD -

Int.+Fin.+N.Ch. W'85
Of Skyway Hurrican

Fin.Ch.
Hawkhill A Million Dreams
Fin. Ch.
Of Skyway Irish Mist

HD -

Fin. Ch.
Domino

Whisborne Witches Brew
Tasco made me proud by gaining the following titles in the show ring during the last three years:
International Champion
Austrian Champion
German Champion (Vdh)
Austrian Junior Champion
Clubchampion
Winner'2000 + 2001
BEST OF BREED
BEST IN SHOW
Special thanks to all judges for these awards - and to all friends who supported us!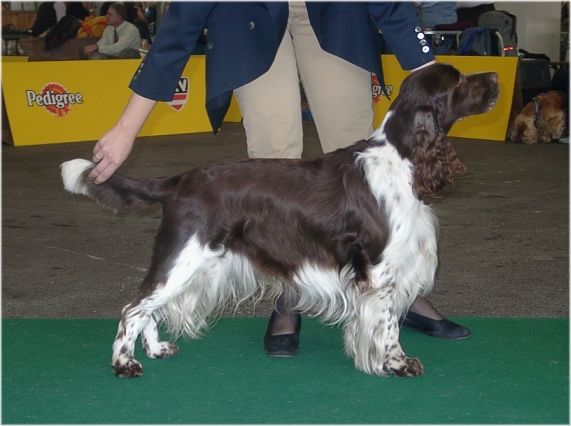 © Kerstin Windemuth
Austrian Winner 2001: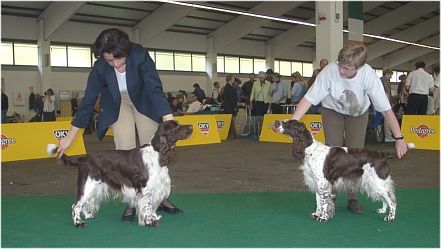 BOB: Vagabond of Skyway - BOS: Cassandra aus der Gerberstadt


Tasco is the sire of several litters in Austria (3), Germany(3), Croatia (1) and the Czech Republic (1). Quite some of his children are shown with success in the show ring and / or are used for hunting.

---
---