---
Ch. Pansgrove Acacia Spot
"Jessy"
---
August 25, 1993 - October 5, 2006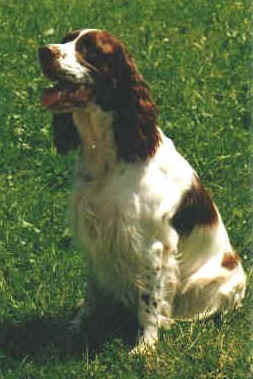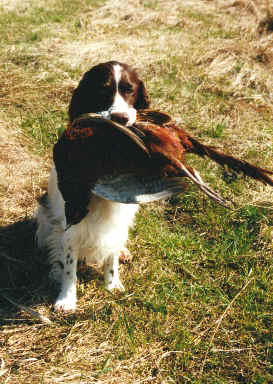 Jessy was bred in Austria by Susan Linda Meitzen - Kennel PANSGROVE. She was my first English Springer Spaniel and a very special dog for me. Jessy was out of the combination Cleavehill Kickstart x Doina from the Slishwood.
NL-Ch. CC
E'Sgr' 92 B'Sgr'92

Cleavehill Kick Start
br./weiß

HD -/+

Int+S+DK+Fin. Ch.
W'Sgr' 89, 91, 92
Strathnaver Barley Wine
br./weiß,
Ch.
Bowswood Barely Corn
Dallowgill Wood Wych
.
Cleavehill Polly Perkins
schw./weiß

Freeway Indian Summer
Sh. Ch.
Balachladich Ginger Perkin
D-Ch. (VdH), Klub.Ch. ÖJCH
CACIB

Doina from the Slishwood

br./weiß

HD -
D-Ch. (VdH)
Schw. Sgr.
Francis vom Hasenschreck
br./weiß
Lux-Ch. CH-Ch. E-Sgr'84, W-Sgr'82
Rapin de la Ravine
Schw.-Sgr. CACIB
Flicka vom Forst Rögen

Cloverhill Lass
ÖLBJ ESS144/A2G2
br./weiß, HD -

Sporting Shot
Crosskeys Rag
Although Jessy was originally "just" planned as pet, her breeder Susan Meitzen motivated me to enter her at a dog-show, at least once. I finally agreed - and as result I got infected with the show-virus.
Jessy was shown in Austria, Germany and Slovenia - and collected the following titles:
German-J. Winner
Austrian Champion
Slovenian Champion
4 x Anw.Dt-Ch. VdH (Germany)
Anw.Dt-Ch. Klub (Germany)
8 x C.A.C.I.B
several Best of Breed wins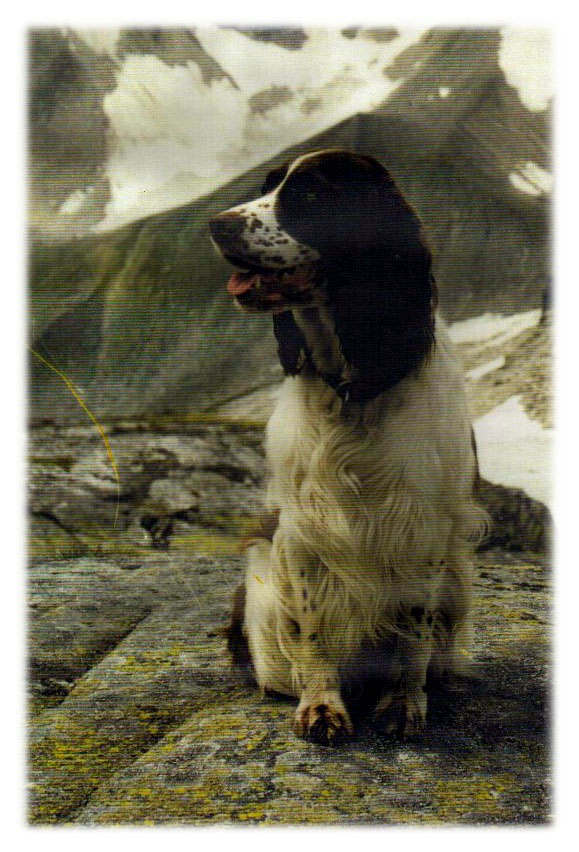 Jessy at a hiking-tour trough the Alps (picture was taken at an altitude of 2.700m)
In 1997 Jessy's first litter consisting of 7 puppies was born:
Sire of the puppies was DK-Ch. E-Sgr. B-Sgr. Fondante's Royal Flush
This litter turned out be a very nice and even one.